TIVAR® 88 Applications
TIVAR® 88 is a very versatile material that can be fabricated for use in many applications. Some of the common applications are highlighted in the gallery below. Would TIVAR® 88 improve the efficiency of your application? Email us at sales@lawrenceindustriesnow.com for a free consultation!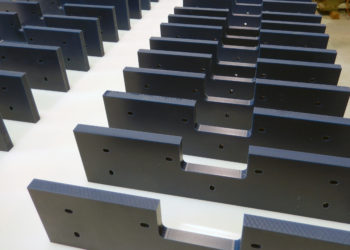 TIVAR® 88 Paddles
Fabricating drag flight paddles out of TIVAR® 88 is an excellent option for carrying bulk materials on a conveyor. The non-stick properties of TIVAR® 88 reduce material buildup which allows for less frequent cleaning and more production time.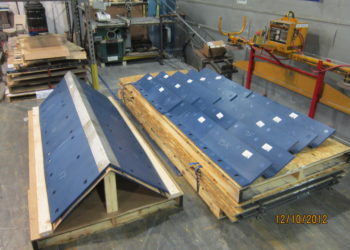 TIVAR® 88 Conveyor Skirting
With TIVAR® 88 fabricated conveyor skirting you'll reduce material build up and promote smooth flow of material along conveyor belts.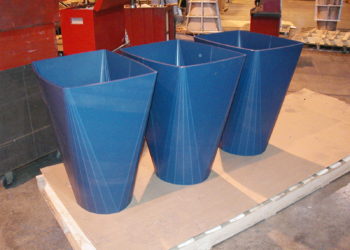 TIVAR® 88 Drop-In Liners
Drop-In liners improve flow while allowing quick and simple installation of the liner. These liners rarely need more than a leading edge protector to hold them in and work great in small to medium size applications. Their one piece construction allows for time efficient installation with minimal required tools.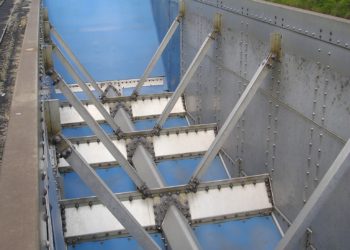 TIVAR® 88 Rail Car Dump liners
Speed up dump times and reduce carryback with the slick surface provided by TIVAR® 88 fabricated rail car liners.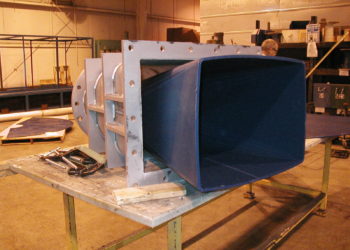 TIVAR® 88 Hopper Transition Liners
Keep your materials flowing with fabricated TIVAR® 88 transition hopper liners. TIVAR® 88 will promote a smooth non-stick transition for material flow eliminating plugging.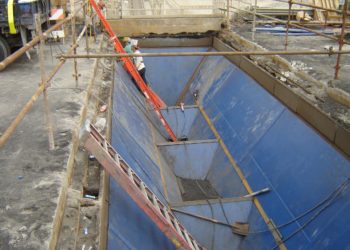 TIVAR® 88 Rail Dump Receiving Hopper Liners
The low-coefficient of friction surface of TIVAR® 88 will allow coal to flow freely through the hopper eliminating the need for cleaning clogs before another load can be brought in.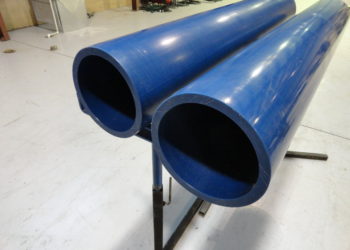 TIVAR® 88 Tubing
TIVAR® 88 tubing can be used as a standalone gravity discharge pipe by attaching a flange via extrusion welding or spin welding or can be used as a liner for your pre-existing pipe.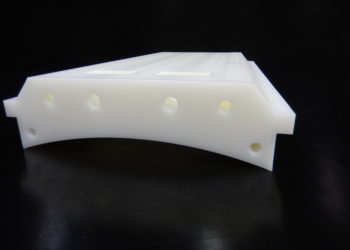 TIVAR® Slide Gates
Reduce material build up and cleaning times with TIVAR® fabricated slide gates. The slick surface of TIVAR® allows the slide gate to slide smoothly, lowering machine stress. The non-stick properties of TIVAR® allow for easy cleaning and reduced material loss caused by material build up.